Our house will never be environmentally or architecturally perfect – but hopefully we can just make it a little better for the planet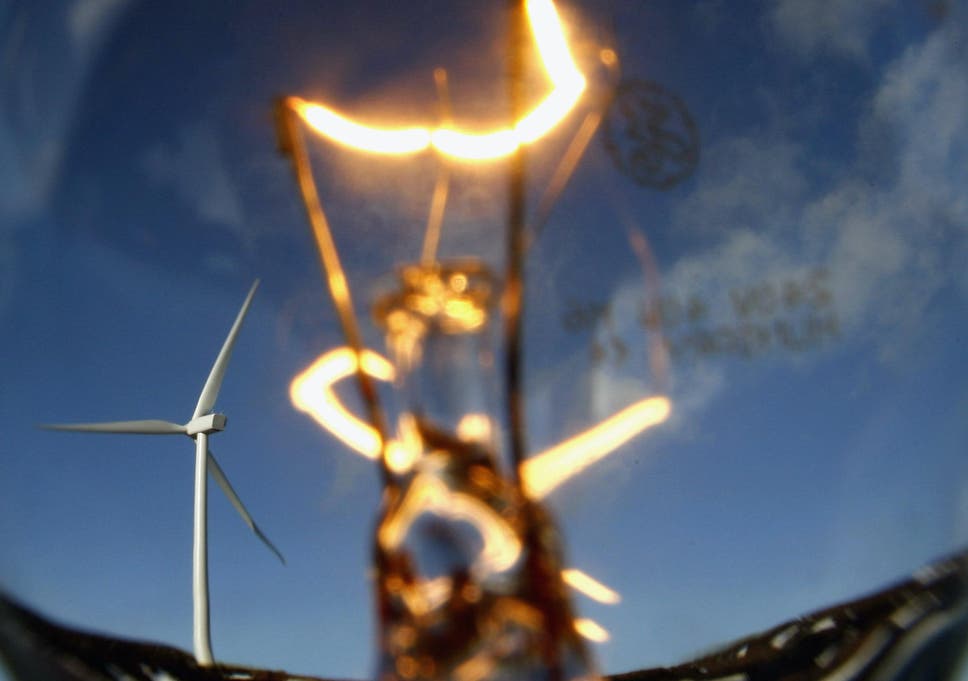 Let there be light. But let there not be too much of it, and let it not be unnecessary.
The past few weeks, I've been trying to use our lights in a little more of an ecological way, turning them off when they're not needed and turning them down when we don't need the full brightness.
In one sense, this means embracing the spectre of middle age and walking around the house grumpily turning lights off.
It also means switching out those few old-school bulbs we have loitering around in our house. This can be an expensive affair: LED bulbs are considerably more expensive than traditional ones, but the packaging assures me they'll last, and I don't suppose £5 is too bad a cost for helping out the environment, albeit in the tiniest possible way.
But most thrillingly of all I've been adding internet-enabled bulbs to the rooms where we're most likely to use them. These lights are LED and therefore efficient, but they also can connect to the internet and be controlled from your phone.
There are all sorts of thrilling things that are enabled by this kind of set-up.
In the morning, for instance, our bedroom lights blink on and dazzle us awake. When we arrive home, they switch on too – which the cats have learnt is a signal that they're about to be fed, and they leap up to the window. At night time we can yell to Alexa and have the lights turn off again.
It also happens to turn every light into a dimmer, given the brightness can be controlled from your phone. When you have the ability to turn the light down, you realise that actually they don't need to be so bright; since being more conscious about it, I've been able to not only have fewer lights on, but have less light blazing out when they are on.
Even more dramatically, Philips Hue has a box that allows the lights to sync up to the television, meaning that they'll glow and dim with the relevant colours. This is nice and fun, though not especially green (apart from when you're watching the football, in which case the setup floods the living room with a lush, turf-y hue).
But the most useful thing is the ability to switch all of the house's internet-enabled lights off at once, and in so doing be sure that we've not left on some glowing reminder of our green failings. That can even be done from outside of the house.
As with the rest of my life, I've been embracing the darkness. It turns out it's quite a nice place to be, and once having lights off becomes the habit, you can easily become a creature of the night.