WhatsApp, with its vast user base and widespread popularity, serves as a hub for conversations that involve anything from casual chatter to important discussions that contain key holiday plans or work schedules.
When it all gets a bit messy and overwhelming, you might want to tidy up your chat list without losing access to information you might need.
This is precisely where the handy "Archive" feature comes in. In this article, we'll guide you through the process of archiving and unarchiving WhatsApp chats, so you can keep your chats organised while retaining all the information you need.
1.
Open WhatsApp and select a chat
Artur Tomala / Foundry
Unlock your device and launch the WhatsApp application. This will take you to the primary chat screen. From the chat list, select the chat you want to archive. Long-press on the chat to highlight it.
It's even easier in iOS, where you can just swipe left on a chat and the "Archive" option will appear. Click on it and you're done.
2.
Archive a chat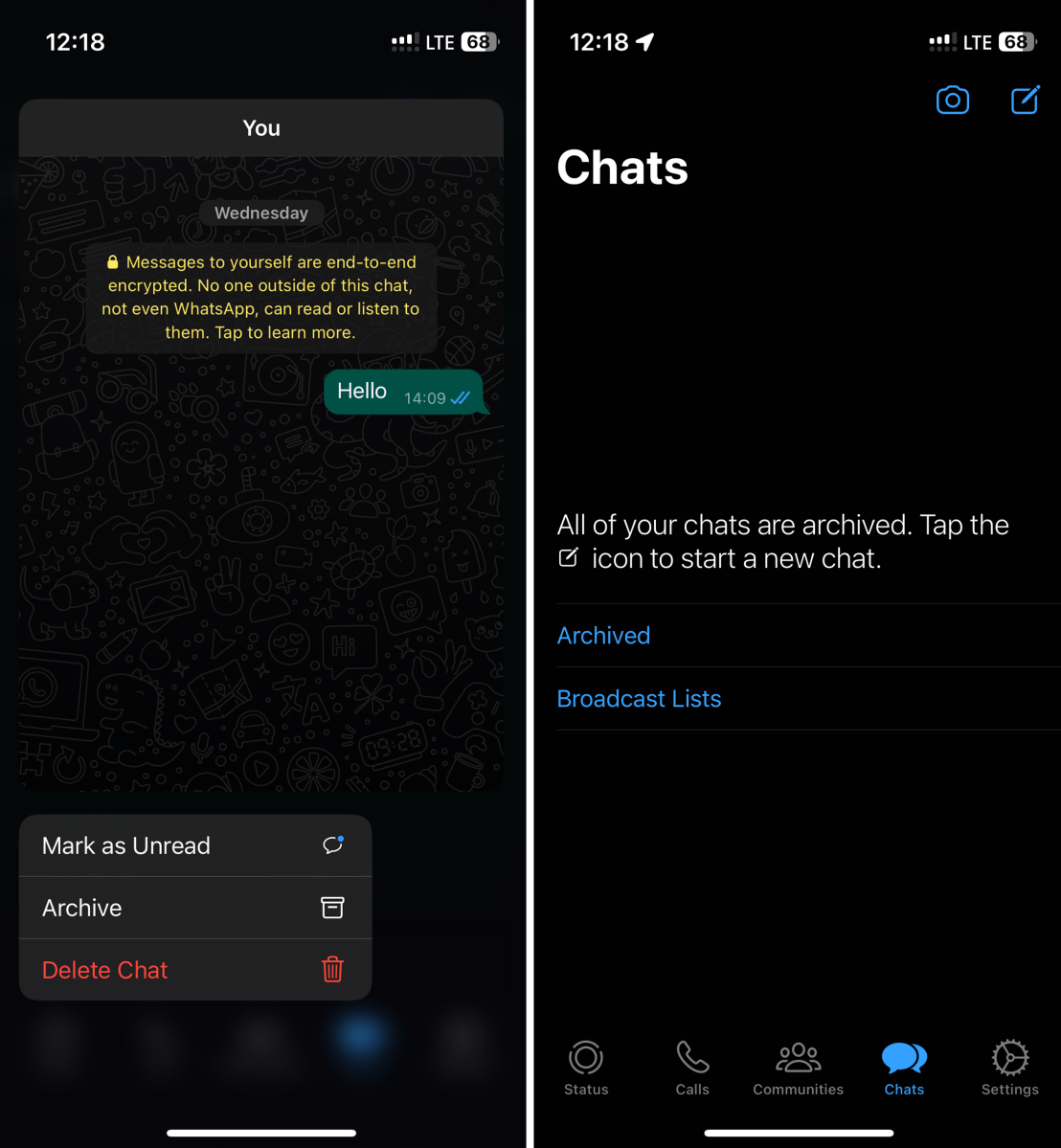 Artur Tomala / Foundry
Once the chat is highlighted, tap on the "Archive" option or the archive icon, typically positioned at the top of the screen. The chat will be removed from the primary chat list.
Archived chats are not lost; they are simply moved to the "Archived Chats" folder, which you should be able to see at the top of your screen. In this folder, all your archived chats are neatly organised.
3.
Unarchive a chat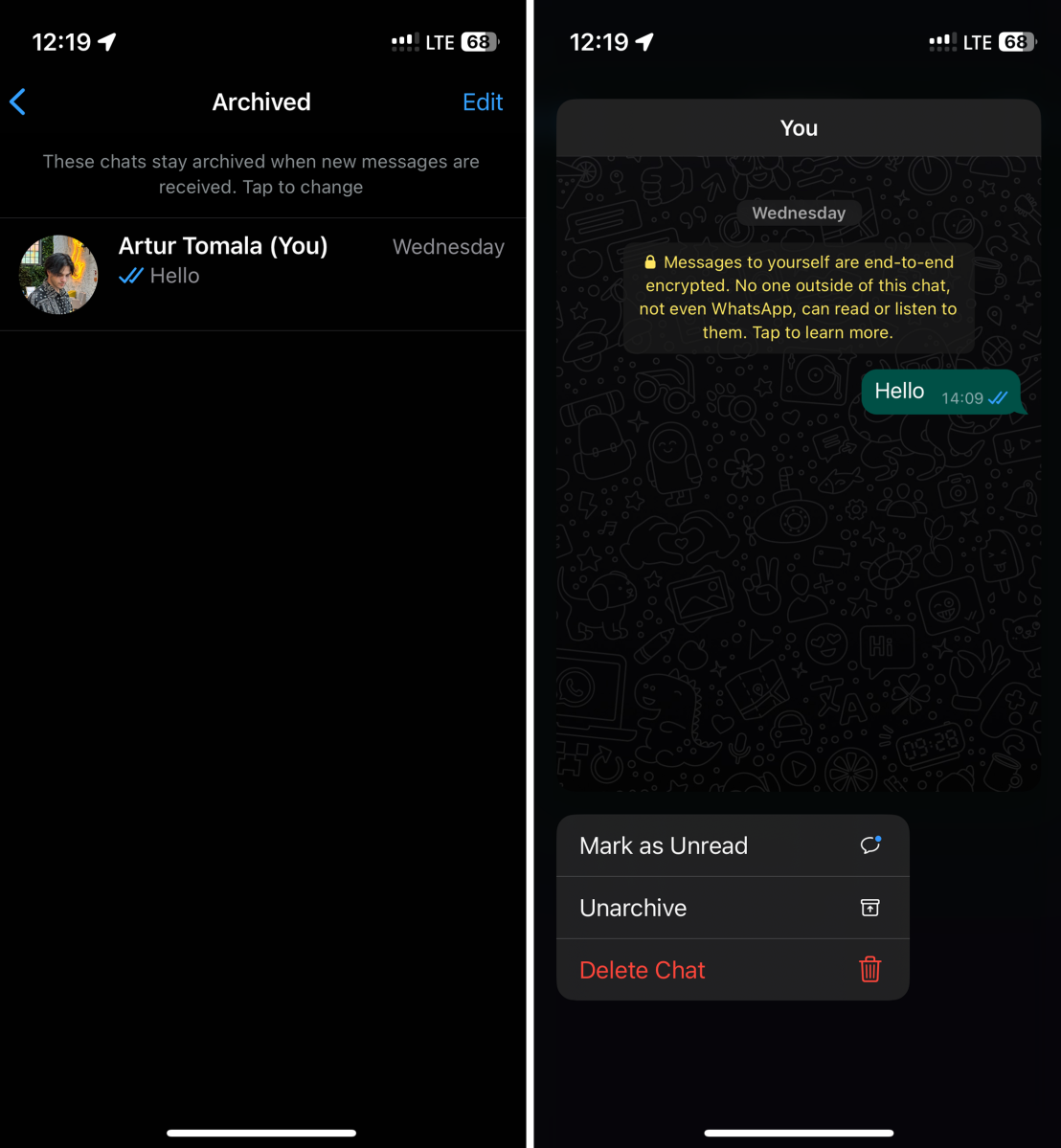 Artur Tomala / Foundry
Go to the "Archived" folder. Long-press on the archived chat you wish to unarchive. This will highlight the chat. With the chat highlighted, tap on the "Unarchive" or the unarchive icon option, typically located at the top of the screen. The chat will be reinstated to your main chat list.
In iOS, go to the "Archived" folder at the top of the page. Again, swipe left on the chat you want to bring back to your inbox and hit "Unarchive".
Archiving and unarchiving WhatsApp chats offer straightforward yet effective tools for efficiently managing your conversations. By using these features, you can keep your chat list orderly, give precedence to active discussions, and still preserve the context of less active conversations. You can also delete a WhatsApp chat completely if you no longer want to continue chatting with someone.
0 of 8 minutes, 40 secondsVolume 0%
Whether you're aiming to declutter your chat interface or maintain a tidier record of your interactions, these features are a useful solution. The next time your chat list becomes overwhelming, remember that archiving or deleting a WhatsApp chat is merely a few taps away!